Delivery & Returns Policy

PLUMB ARENA – DELIVERY & RETURNS POLICY
Estimated delivery times by product
Boiler Spares - The vast majority of heating spares are shipped on a next working day service **
Boilers and accessories - 2/3 Working days
Controls - 2/3 Working days
Water Treatment - 2/3 Working Days
Abacus Vessini products- 1/2 Working Days
Macerator Pumps- 2/3 Working Days
** The product must be ordered before 14.00hrs to qualify for next working day delivery
If the item you require is urgent we advise contacting Plumb Arena on 0845 528 0777 to discuss or email sales@plumbarena.co.uk. Please Note: These delivery dates are only approximate, and PlumbArena accepts no liability with regards to any failed or delayed deliveries.
---
DELIVERY POLICY TERMS & CONDITIONS
Welcome to the Plumb Arena ("Plumb Arena") Delivery & Returns Policy page. The Plumb Arena Website is operated by Central Heating Spares Limited T/A Plumb Arena who's name and registered office address is: -

PLUMB ARENA
UNIT 16 HIGH CARR NETWORK CENTRE
MILLENNIUM WAY
HIGH CARR BUSINESS PARK
NEWCASTLE
STAFFORDSHIRE
ENGLAND
ST5 7XE

Registered in England and Wales - Company No. 04771471

VAT Registration No. 816 731 429

These terms & conditions apply to all purchases from the www.plumbarena.co.uk Website. By placing an order on the Plumb Arena website, the purchaser is deemed to have accepted the terms and conditions prevailing including the following terms & conditions which should be read in conjunction with this document: -
General Terms & Conditions of Business
Privacy Policy
Delivery & Returns Policy

DELIVERY
Plumb Arena will deliver to UK Mainland only. We will only ship to the purchasers billing address on the first order, unless special payment arrangements are made, i.e., BACS transfer. We reserve the right to review the delivery address of any future orders, once the purchases identity has been verified; this is entirely at our discretion.

Goods can also be collected in person at a local collection point located in the The Midlands, our addresses for pre-arranged collection are: -

CENTRAL HEATING SPARES LIMITED
UNIT 16 HIGH CARR NETWORK CENTRE
MILLENNIUM WAY
HIGH CARR BUSINESS PARK
NEWCASTLE
STAFFORDSHIRE
ENGLAND
ST5 7XE

A signature will be required for all deliveries and our delivery agents are instructed to obtain a record of the location of delivery, the person collecting the delivery and the time of delivery. We are unable to leave items with neighbours or in designated areas. If you would like to discuss delivery arrangements, please call our offices on 0845 528 0777 and we will be pleased to help.

Our delivery agents will only make one delivery; if you are not at the delivery address to accept the delivery, we reserve the right to make a charge to deliver a second time. For large and heavy items please ensure there will be adequate assistance in helping the driver unload.

Delivery dates are approximate and no liability is accepted in respect of late deliveries.
IMPORTANT: Please do not arrange to install the items until after they have been delivered and checked for damage.

On arrival all goods must be inspected carefully for any signs of damage. Should you find any damage please ask the driver to take the goods back with them, or sign the delivery document as damaged, or if you do not have time to inspect properly please sign the document as un-checked. Damage to goods must be reported to admin@plumbarena.co.uk within 3 working days of receipt. We will provide a replacement item if damage is reported with these time frames.

Please open all boxes or parcels as soon as they arrive. You have 3 days to notify Plumb Arena of any damage, shortages or incorrect items. If we are not notified of damage, shortages or incorrect items within this time, you agree to indemnify Plumb Arena in full against any losses we suffer as a result of your failure to notify us within these timescales.

NEXT DAY DELIVERY
Plumb Arena offers next day delivery on stocked items.
For items to be dispatched on the same day of your order, the checkout process must be completed before 2.00pm (Monday, Tuesday, Wednesday, Thursday and Friday). Orders placed on Friday before 2.00pm will be delivered the following Monday (excluding bank holidays). Failure to receive your order within the stated timescales will result in dispatch on the next working day. Orders placed on a Saturday will be delivered on Tuesday (excluding bank holidays). Remote UK locations are exempt from next day delivery.
DELIVERY CHARGES
Plumb Arena offers free delivery on all orders exceeding £100.00 (excluding VAT). All orders under £100.00 (excluding VAT) will be subject to a delivery charge of £5.92 plus VAT. Delivery is to mainland UK only however, there may be an additional delivery charge to some remote parts of Scotland and Northern Ireland. If you wish to check prior to ordering with us, please contact us with your postcode and the items you wish to order via email to sales@plumbarena.co.uk and we will inform you if any additional carriage is required.

RETURNS
If you wish to cancel your order, you must notify us without delay by email to admin@plumbarena.co.uk before we have dispatched the goods. If the goods have been dispatched, you can return goods you have ordered from us for any reason at any time within 14 days for a full refund or exchange. To arrange a return, please contact us in writing, by email (returns@plumbarena.co.uk) within 14 days of receipt of your order and we will provide you with a returns number and address to send the goods back to . The costs of returning goods to us shall be the liability of the purchaser. In the event of returning goods outside of 14 days we reserve the right to refuse return requests. If returns are accepted we reserve the right to apply a restocking charge of up to 25% of the order value.

The level of Restocking Fee can vary from 0% to a maximum of 25% of the returned product's gross value. This percentage value varies between product and manufacturer for the following reasons:
Cost of transporting the product back into stock
Cost of storing the product until prepared for resale
Cost of testing the product to ensure it is safe for resale
Cost of any product repackaging
Upon receipt of the goods we will issue a refund of the amount paid, an exchange or credit as required. The rights to return the goods will not apply in the following circumstances (although the provisions of this clause do not affect your statutory rights): -
Where the product has been used
Where the product packaging has been opened or tampered with in any way and all goods must be returned undamaged and in the original packaging.
Where any security seal has been broken
If a collection is required a charge may apply.
We do not accept returned items unless they are in the same condition in which they were delivered to you, including the original and undamaged packaging.
Please note that you will be responsible for the cost of returning the goods to our suppliers or Plumb Arena unless we have delivered the goods in error or they are faulty. If the product is dented or damaged in any way, you must inform us immediately. Manufacturers will not accept returns once the product has been fitted. For goods that have arrived damaged you will need to contact us within 3 days of receipt of the order.
Faulty returned parts will be returned to the manufacturer for testing. If the part is deemed faulty by the manufacturer, PlumbArena will credit 100% of the original value of the part to the Customer.
Please telephone us on 0845 528 0777 or email us at admin@plumbarena.co.uk prior to returning any goods.
SECURITY SEALS
Your right to cancel this Contract will not apply in respect of Goods with Security Seals that have been tampered with or broken. Security Seals are present on goods to protect consumers and to ensure that Goods received are in factory-perect condition. This way, the Goods pose no risk to security or safety. By breaking the security Seal on Goods that you have received, you aknowledge that the goods are non-returnable.
If in any doubt at all, check the Manufacturers guidelines for compatability before breaking the security seal. This exemption for Cancellation and Returns specifically applies to the following Goods where Security Seals have been broken or tampered with:
Sensitive equipment of a digital / electronic nature such as smart heating controls with recordable memory and / or registrable software
Printed circuit boards (PCB's) supplied in electrostatic wrapping
Gas carrying safety components such as gas valves, air pressure switches, fans
EXAMPLE OF AN ACCEPTABLE RETURN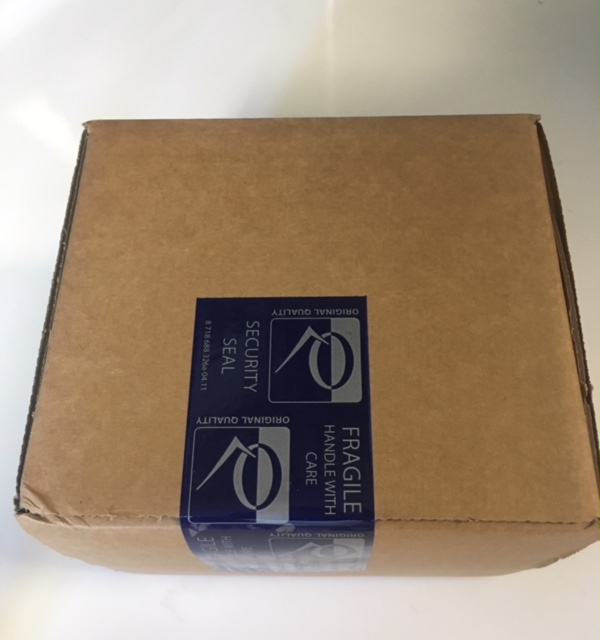 EXAMPLES OF UNNACCEPTABLE RETURNS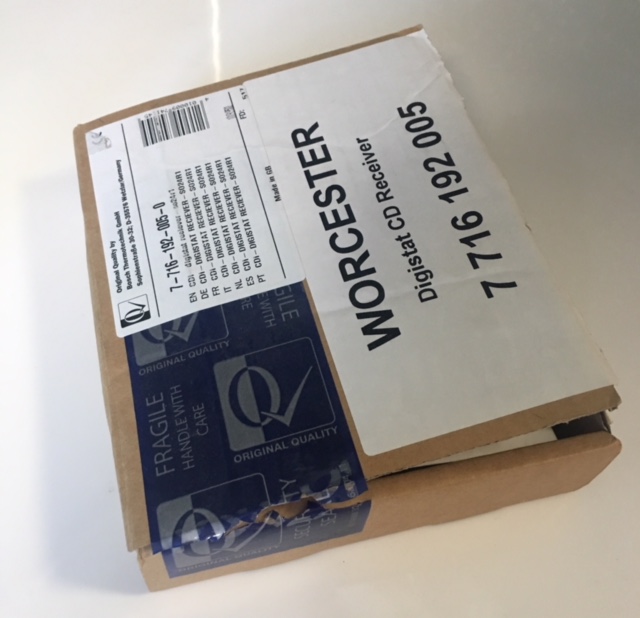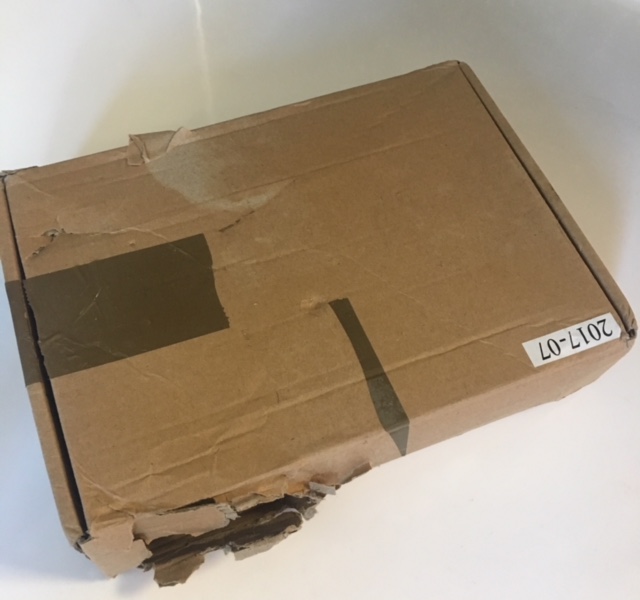 FAULTY GOODS (WITHIN 30-DAYS OF RECEIPT)
If you purchased the item less than 30 days ago, and it is damaged or faulty, you can return it under our 30 Day Money Back Guarantee. We will offer either a repair, exchange or refund if the fault occurs within 30 days of purchase.
If you purchased the item more than 30 days ago our aim is to get the problem put right as quickly as possible. In the first instance, please check if the manufacturer offers a helpline, repair or warranty service. Using this service may be the fastest way to get the problem put right.
If there is no warranty or repair service, or if you wish to return a faulty item please contact us in writing, by email to returns@plumbarena.co.uk or contact us by telephone us on 0845 528 0777 for further assistance.

ADDITIONAL NOTES
Manufacturers' warranties are only valid in the UK. It is the responsibility of the purchaser to register all warranty periods with the relevant manufacturer. It is the responsibility of the purchaser to ensure that all products are installed and commissioned by competent persons registered with the appropriate professional bodies and with the correct levels of skills, competence and knowledge.

We would advise that you do not schedule an installer, until you have received delivery of your goods and they have been checked for any discrepancies. Any discrepancies should then be reported to us as a matter of urgency, after which we will endeavor to rectify them as quickly as possible. Plumb Arena will not be liable for any costs incurred, if goods are not checked before an installer has been arranged.

Please ensure the goods are ordered well in advance of your shipping schedules.

We process your order right away. We will normally send your order to you in 2 - 3 business days. Certain items listed within our Website are not standard stock items and can take longer than the stated delivery time.

All customers will be contacted by email to confirm a convenient delivery date between the days of Monday and Friday 8 AM to 5 PM (excluding weekends) - we are unable to give exact delivery times but will endeavor to assist wherever we can.

RIGHT TO CANCEL
Under the United Kingdom's distance selling regulations, you have the right to cancel the contract for the purchase of any of these items within a period of 14 working days, beginning with the day following the day on which the item is delivered. This is called a "14 Day Cooling-Off Period".

During this 14 day cooling- off period, you have a duty of care for the goods; therefore it is advised that any goods you wish to return are kept in their original packaging to ensure they remain undamaged and in a good condition. Please note that you will be responsible for the cost of returning the goods to our suppliers unless we delivered goods to you in error or they are faulty. Please also be aware that under no circumstance should goods be returned direct to Plumb Arena Limited's office, unless otherwise advised by one of our representatives.

The return address will be specified to you prior to return; therefore any goods returned to us in error and not to the specified address will incur an additional carriage charge. Should returned goods arrive back to us or our supplier in a damaged condition, the goods will be returned to you and you will be responsible for the total cost. Please note this will not apply to any goods deemed as Special Order or Made to Order products.

BACK ORDERS
If your item is not in stock, we will place the order with our supplier and let you know the estimated delivery date. You will have the option to cancel your order should you wish to do so.

PRICES
While we endeavor to ensure that the information on this Website is correct, we do not warrant the accuracy and completeness of the material on this Website. We retain the right to make adjustments to the pricing on this site to take account of any increase in our suppliers' prices, the imposition of any taxes or duties or due to an error omission. Or the price published for the goods is incorrect regardless of the status of the order.

Moreover, where images of certain items are not available in whole or part we reserve the right to replace with similar but confirm that this does not affect your statutory rights. We may make changes to the material on this Website, or to the products and prices described in it, at any time without notice. The material on this Website may be out of date, and we make no commitment to update such material.

CONTACT US
Telephone 0845 528 0777

Please email us at sales@plumbarena.co.uk with any questions you may have. We endeavor to answer all email questions within 24 hours during normal business hours.

Alternatively you wish to write to us via post you can write to: -

PLUMB ARENA C/O CENTRAL HEATING SPARES LIMITED
UNIT 16 HIGH CARR NETWORK CENTRE
MILLENNIUM WAY
HIGH CARR BUSINESS PARK
NEWCASTLE
STAFFORDSHIRE
ENGLAND
ST5 7XE
---